Why Choose Angled Design Cooker Hood?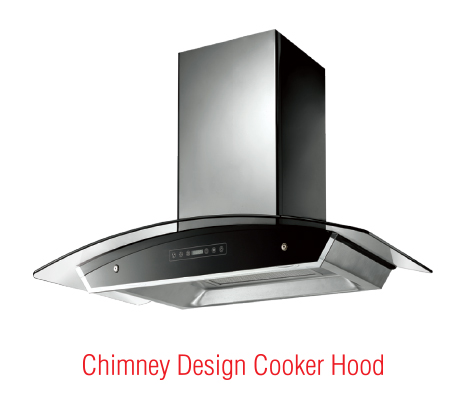 The ideal installation height for chimney design cooker hood is around 650 – 750mm else your head might bump against the cooker hood while cooking as the depth of chimney cooker hood is generally around 510mm.

Suction power might be affected due to this installation height as the distance between cooker hood and cooker is further away.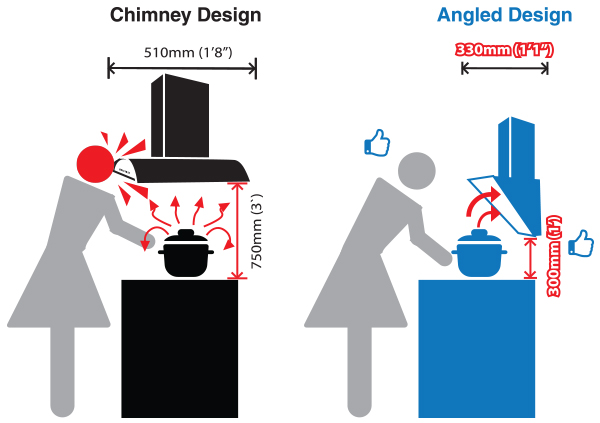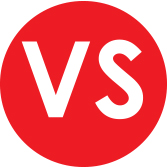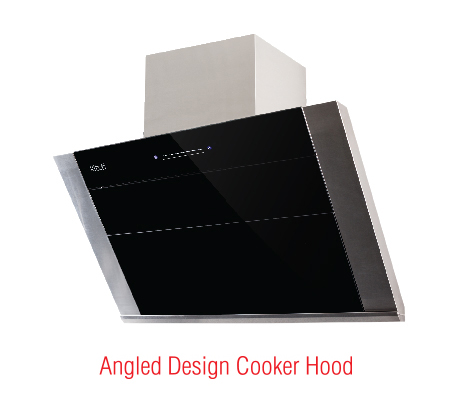 Advantages:
With SENZ ANGLED DESIGN cooker hood, the installation height is only around 300mm and your head will not bump against the cooker hood as the depth of the cooker hood is only around 330mm.

The distance between cooker hood and cooker is now reduce to only 300mm. With cooker hood and cooker are now being install closer to each other, oil and smoke can be extracted out faster and suction power can therefore be increase by 50%