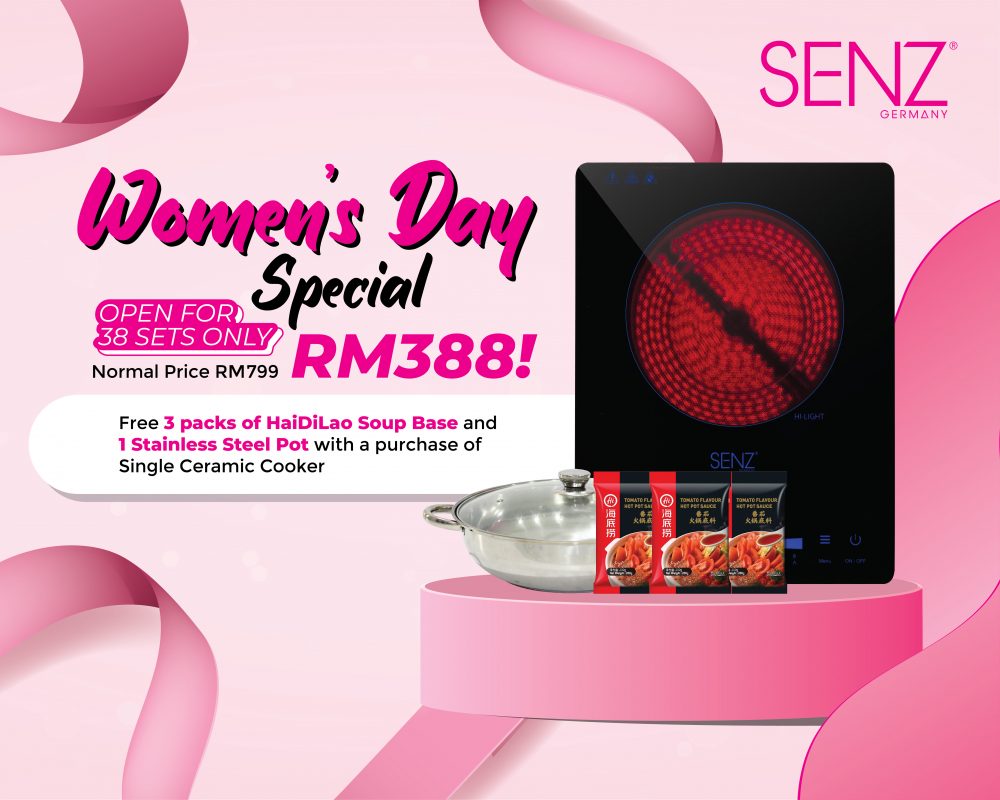 International WomEn's Day
We are bringing SENZ Single Ceramic Cooker's deal back again on the International Women's Day! 
There are only 38 sets available @RM388 each, coming with free gifts of a stainless steel pot and 3 packs of HaiDiLao soup base! What are you waiting for? This deal is only available within 5/3/2021 to 8/3/2021! Bring 1 home today!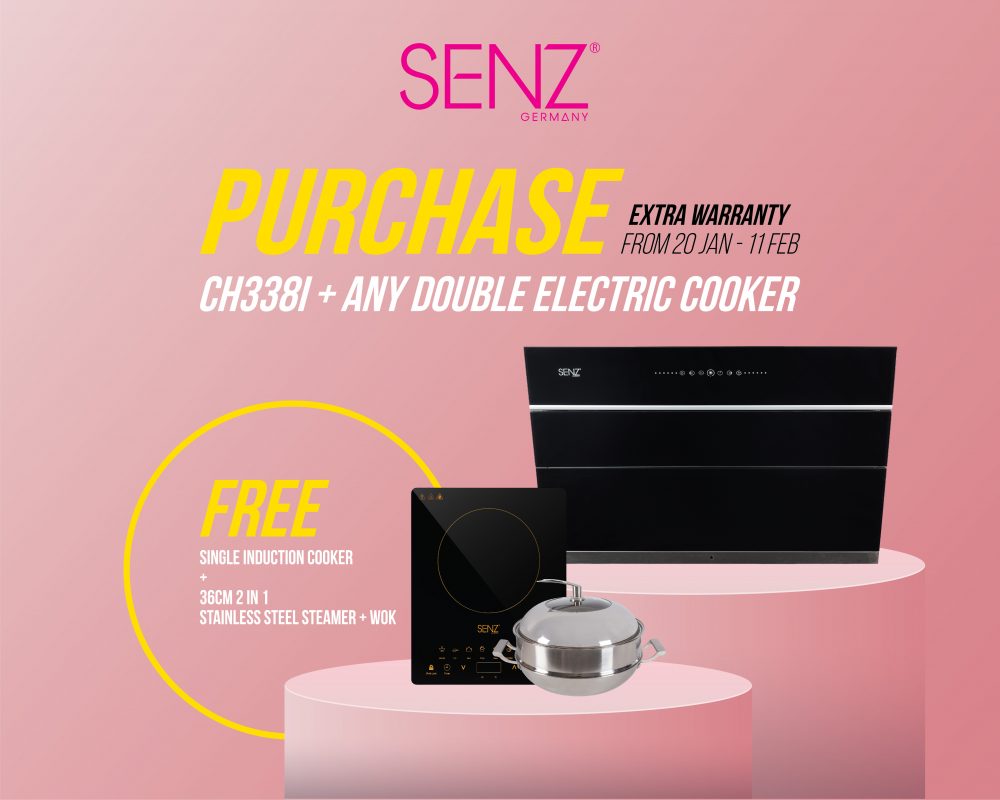 2 is better than 1
Purchase our CH338i + any of our SENZ double electric cooker and you are entitled for the extra warranty! Besides that, you also get a FREE SDI9010 Single Induction Cooker + 36cm 2 in 1 Stainless Steel Steamer + Wok which is worth up to RM1,398! Only 100 sets available! Still wait? Place your order now if you don't want to miss out this amazing deals!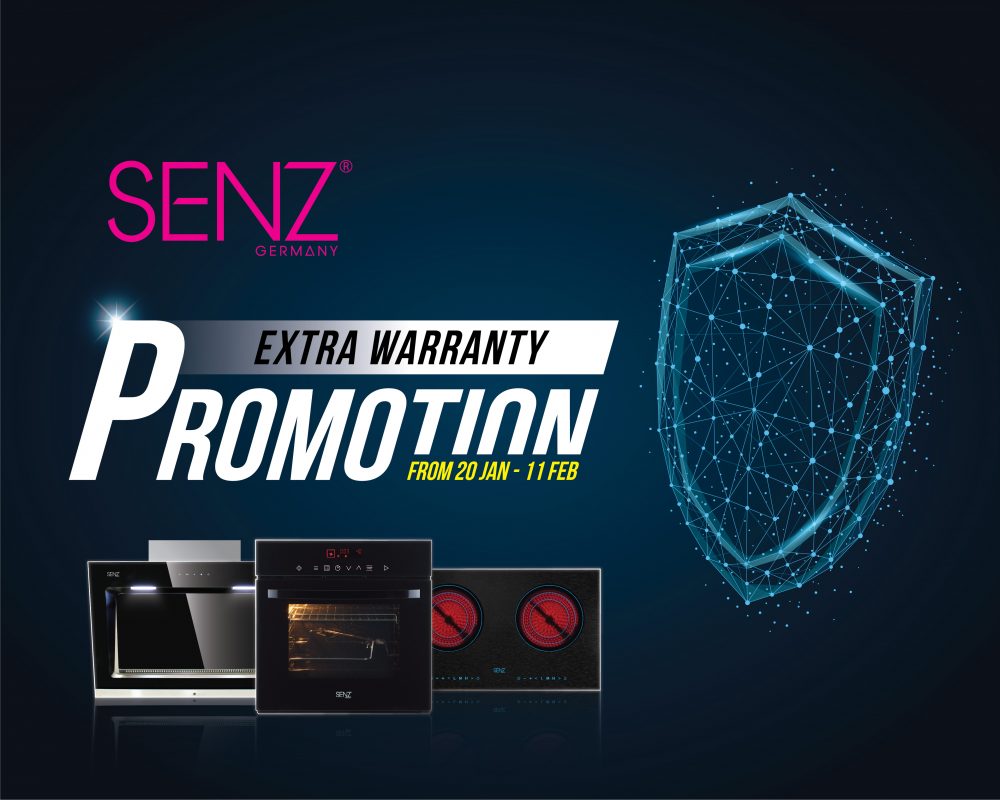 Stay covered
SENZ now offer extra warranty when you purchase selected products from us between 20 January – 11 February 2021. Terms and conditions applied, for more information, kindly pm us now!